Training Camps and Seminars
TRAINING PROGRAMS ARE BEING RECONFIGURED DUE TO COVID. PLEASE CONTACT US.
---
Click below to download our Class Schedule!
Download Class Registration and send with check to reserve your spot!
---
OBEDIENCE
Puppy Manners & Obedience (Ages 12 wks to 5 mths)
6 WEEKS/ $95.00/ 1 HOUR
One of the most important things you can do for your puppy is start off with a good foundation. Not only should this include proper socialization but a good solid bond with your dog. This class will teach you the proper skills needed to train manners and obedience.
Is your puppy play biting, chewing, digging, and jumping? We will cover managing these normal behavioral problems as well as basic obedience skills including sit, down, stay, stand and come. This is a fun packed class
including games and a puppy obstacle course.
Family Dog Obedience I (Ages 5 mths and up)
6 WEEKS/ $95.00/ 1 HOUR
To perform a wanted behavior a dog must first learn it and know when to apply it. This class will teach you how to effectively communicate with your dog applying positive and fun methods.
Basic skills will include but are not limited to: Sit, down, stand, back, stay, recalls, finishes and walking nicely on a leash. We will incorporate games, rally and limited pre-agility to have some fun while instilling these skills. A trained dog makes a good family member.
Puppy & Family Doggie Tune-up (Ages 4 mths and up)
ONE CLASS AT A TIME ON ANNOUNCED DATES/ $15.00 PER TIME
Pre-requisite (Puppy or Obedience Level I from our school)
This is a fun class geared to keeping your dog's obedience and teamwork fresh! We will cover basic skills, behavioral problems, pre-agility, and pre-rally obedience. This was a requested class for many of us that are so busy that weekly training becomes difficult. This class is one session at a time. Registration is still required.
SpringTime Manners  3 WEEKS/ $60.00/ 1 HOUR
This is a fast paced three week course in reviewing basic skills and covering behavioral issues. Great for people with limited time. Not only will we cover obedience but also add some fun in teaching a few pre-agility skills as well.
---
NOSEWORK
K9 Nosework Classes
Inspired by working detection dogs, K9 Nose Work is the fun search and scenting activity for virtually all dogs and people. This easy to learn activity and sport builds confidence and focus in many dogs, and provides a safe way to keep dogs fit and healthy through mental and physical exercise.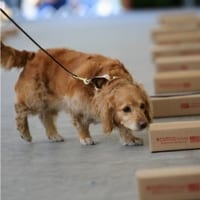 K9 Nose Work starts with getting your dog excited about using his nose to seek out a favorite toy or treat reward hidden in one of several boxes, expanding the game to entire rooms, exterior areas and vehicles. As your dog grows more confident with his nose, target odors are introduced and competition skills are taught.
Prepare for a lifetime of fun with your dog and K9 Nose Work!
Restrictions: Dogs must be capable of handling confinement during class being crated away from their handlers. Reactive dogs with a history of human aggression can benefit from the activity of K9 Nose Work too, but it should be enjoyed in a safe, secure environment in the presence of people the dog is familiar with (at home with family members, with a private instructor). The group class setting and competition events may be too stressful and unmanageable for your dog and may place him and other people who participate in the activity and sport of K9 Nose Work at risk. If you're planning to join a group class or attend a competition event, contact the class instructor or the event host first so that he/she can advise you on what is best for your dog.
Intro to Nose Work (Ages 12 wks and up)
6 WKS/$150.00/ 1 ½ HRS
Dogs are introduced to the game through the use of boxes and a favorite toy or treat reward (bring a back-up toy, and plenty of treats). Handlers get to learn the most effective methods for motivating their dogs to search independently, including the power of self-rewarding and how to reinforce the dog's behavior at the source (hidden toy or treat) Each dog works individually, and rests safely in his crate between turns. There should be no interaction or socialization between dogs at any time during K9 Nose Work classes. This is to ensure that every dog has the opportunity to work and gain confidence in a distraction and stress free environment. This introductory class must be completed to advance to the next class level. For dogs and handlers just looking to enjoy the game at their own pace, this class may be repeated many times with adjustments to the difficulty level to keep the dog challenged and engaged.
Intro to Odor (Ages 12 wks and up)
6 WKS/$150.00/ 1 ½ HRS
Pre-requisite: Intro to Nose Work or instructor approval
Building upon the foundational skills from Intro to Nose Work, this class focuses on teaching the dogs to search for a special, target odor (one of three essential oils used in K9 Nose Work). Dogs will learn to search expanded areas more effectively and handlers will learn valuable techniques for supporting their dogs in the search.
Continuing Nose Work (Ages 12 wks and up)
6 WKS/ $150.00/ 1 ½ HRS
Pre-requisite: Intro to Odor or instructor approval.
This is a class for dogs who have completed the Intro to Odor class and shown proficiency in finding the initial target odor. Dog and handler teams will continue to develop the skills required to successfully search larger areas with more difficult hide placements, with focus on the four elements of competition: container searches, interior, exterior, and vehicle searches. This course will also include introduction of the remaining two target odors.
Advanced Nose Work (Ages 12 wks and up)
6 WKS/$150.00/ 1 ½ HRS
Pre-requisite: Instructor approval.
Experienced dog and handler teams will find the challenges offered in this course highly rewarding. Dogs will be introduced to new and difficult search scenarios under the guidance of the instructor to ensure a positive learning experience. Handlers will focus on increasing their ability to support their dogs in the search through a greater understanding of the various factors affecting how scent moves.
---
AGILITY
Intro/ Foundations to Agility (Ages 8 mths and up)
4 WKS/ $70.00/ 1 HOUR
Pre-requisite: Puppy Manners or Obedience Level I
Dogs should have basic obedience skills under their belt before starting this class. They need to be able to do the following before enrolling in this class:
Sit and Stay
Come when called
Be able to work off leash in a group of dogs
This is an introduction to a truly fun dog sport! What a fabulous way to form a bond and work as a team in something rewarding for both. In this class the dog and handler will learn the different obstacles present in the sport of agility as well focusing on strong foundation skills used in agility.
---
THERAPY DOG
Therapy Dog Preparation Class (Ages 1 yr and up)
3 Weeks/$60.00 / 1 Hour
Therapy dogs bring joy and comfort to many people old and young. If you have a dog that loves to make people
smile or loves to comfort people in hard times, maybe being a therapy dog is the answer. We will offer a 6 week course that introduces students and dogs to simulated conditions and proper etiquette for visiting nursing homes, hospitals and other places where therapy dogs can be of service.
1. The course will prepare you and your dog for taking a test to be a therapy dog.
2. The dog that will be training for therapy visits must meet the following requirements:
Be at least a year old
Have basic obedience training
Therapy dogs are healthy and well groomed
3. Your dog will practice performing the excercises required for taking a therapy dog test. These
Include:
Accepting a friendly stranger
Sitting politely for petting
Walking on a loose lead
Walking through crowds
Sit and down on command and staying in place
Coming when called
Reacting to another dog
Reacting to distractions
Supervised separation
We will schedule a Therapy Dog International test by a qualified tester following the 6 week session. It will take place on a weekend. You will not be required to take the test at that time if you do not feel that you and your dog are ready. There is a fee for taking the thera
py dog test which is not included in the cost for the class.
---
FOR THE KIDS!
Kid's Camp! Child age 10-15/ K9 Age 6 mths and up or prior approval
1 Week /$390.00/ HRS 9:00-5:00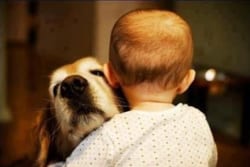 Is your child crazy about dogs and want to really have some fun this summer? Our K9 camp is comprised of a combination of professional instructors at a state of the art K9 resort. Could your family K9 use a little training? Our camp will be covering some of the following to give your dog the needed skills to work on.
Obedience will cover sit, down, come, stay, walking nicely on a leash, introduction to agility, K9 Nosework, clicker training and much more. We will take multiple field trips including a group hike to Afton State Park. Arts, Crafts and baking will also be part of the fun. Check with us for more details and requirements.
Mini one day kids camp!  1 Day/ $75.00/ Hours

9:00-5:00
Enjoy all the skills of our week long camp less the field trips!
---
SPECIAL TOPICS
Reliable Recall
1 Week / $30.00 / 2 Hours
Have you ever watched on owner who's dog comes every time he's called, and wish you could get the same response from your dog? You can achieve the same thing. It's easier than you think, register for our Reliable Recall Class today!
Senior Canine Enrichment Class!  1 week / $30.00 / 2 Hours
These classes are designed to give your frosty faced friends (7 years or older) or dogs with mobility challenges a relaxed environment to learn new and exciting ways to keep them mentally sharp and active. We will be taking activities and modifying them to meet their specific abilities. These classes will include scent games, simple course work, fun puzzles and games to help provide mental and physical fun your aging best friend. This will be about having fun and spending time together. Please feel free to ask questions. We can touch on subjects like: massage, behavioral issues and where to find additional help if needed.
---
CONSULTATIONS
Private Behavioral Consultation & Training (All ages)
Length and cost based on an individual basis with your trainer
Is your time limited for classroom schedules or you need that one on one? We offer private consultations and training sessions in which we design a program with solutions for your dog. Sometimes just a touch of outside coaching can help make a better family companion. We are dedicated to helping people incorporate their dogs into their family so there is harmony in the home place.  With our team of professional dog trainers we can meet your needs whether a family pet needing some help or advance instruction needed one on one for competition.